Welcome to the National Club Baseball Association.
The National Club Baseball Association (NCBA) is the fastest growing intercollegiate baseball organization in the country. We are the only National Governing Body for Collegiate Club Baseball and are driven to provide collegiate student-athletes with the opportunity to play competitive, organized college baseball and to continually improve this experience for all participants. We strive to accomplish this by building lasting relationships based upon trust, commitment, dedication, understanding and strong lines of communication.
Thank you for being a fan of the NCBA.
The National Club Baseball Association is a division of CollClubSports
Pitcher of the Week
Andrew Colbert - #23 P/UT
Oregon
Colbert throws a NO-HITTER against Idaho State. In a Mercy-rule shortened 7-inning complete game, Andrew didn't allow a hit, a walk, or a hit batter to earn the win. His team did surrender a run which wasn't earned and Andrew also punched out 8 Bengals batters. **SPECIAL RECOGNITION TO JAMES STRIEBIG FROM PENN STATE WHO ALSO THREW A NO-HITTER THIS PAST WEEKEND AGAINST VT!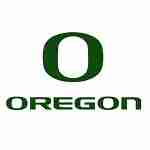 ---
---