Welcome to the National Club Baseball Association.
The National Club Baseball Association (NCBA) is the fastest growing intercollegiate baseball organization in the country. We are the only National Governing Body for Collegiate Club Baseball and are driven to provide collegiate student-athletes with the opportunity to play competitive, organized college baseball and to continually improve this experience for all participants. We strive to accomplish this by building lasting relationships based upon trust, commitment, dedication, understanding and strong lines of communication.
Thank you for being a fan of the NCBA.
The National Club Baseball Association is a division of CollClubSports
Player of the Week
Mitchell Frick - #31 OF/C
Arizona State
Frick was a triple shy of the cycle in game three of the series against conference rival Arizona. In total, Mitch went 5-9 in 3 games, with 3 doubles, a triple and a home run. He also added 6 RBI's and 3 runs to lead the way offensively for the Sun Devils who were able to sweep Arizona.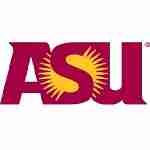 ---
---